It's February.... the season of love! For me, it's the season of regroup. New planner, and new plan for Altered Whimseys blog. I've been researching other crafty and self-care blogs to see what's getting them seen.. I have Altered Whimseys' brand spread over Twitter, Instagram , Facebook and You Tube. My issue is I lack the funds to really promote this blog.
What is Altered Whimsey's all about anyhow? It is inspiring and encouraging your creative selves along with weekly hacks for self care. The way I see it, creativity and self-care go hand in hand. At least for me, my creative outlet is a huge part of my self care plan. For many of you it is the same as well.
Ok, now back to the lack of funds part... I am looking for sponsors, primarily in the crafting and self care industries. As a rule, I do not promote 'home businesses' such as Avon, that Wrap Thing, Stampin' Up and or Creative Memories. I use and promote a LOT of
Heidi Swapp
product here , and I buy a lot of it from Scrapbook.com. With that said.... Heidi....and the staff at Scrapbook.com, feel free to e-mail me in regards to sponsorship. For those of you who read this blog, and like it... please let me know! Feedback is key! I welcome feed back, all kinds. Even constructive criticism.... I'm not perfect, and I welcome any ideas that might make Altered Whimseys amazeballs!
As for my Friday Frolic, I've been cooped up inside waiting for my new Heidi Swapp planner to get here. UPS online says it's out for delivery.... just wish they would hurry up so I can open it up and start playing. For those of you who have been drooling all over the new ones... well.... they are now at Scrapbook.com!!! Along with the great accessories and stamps to go with it!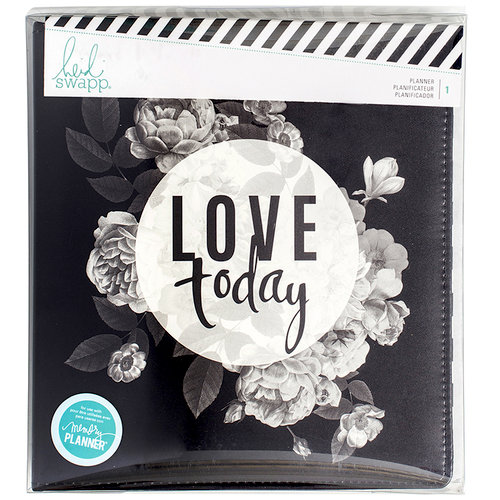 Heidi Swapp - Memory Planner - Planner - Large - Love Today
Scrapbook.com
This is the one I'm waiting on.....